Faculty of Education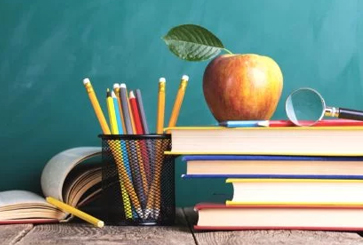 A Bachelor of Education (B.Ed) is an undergraduate professional degree which prepares students to work as a teacher in schools, though in some countries additional work must be done in order for the student to be fully qualified to teach.

In India, Bachelor of Education (B.Ed.) is a course offered for those who are interested in pursuing a career in teaching. The B.Ed. degree is mandatory for teaching in the secondary (classes 9 and 10) and higher secondary (10+2 or classes 11 and 12). The minimum qualification required for entry into B.Ed. course is Bachelor of Arts (B.A.) or Bachelor of Science (B.Sc.). While students from the Arts stream are trained to teach subjects like History, Civics, Geography, and languages, the students from the Science stream are trained to teach Mathematics, Physics, Chemistry, and Biology.

The duration of the course is two years. After B.Ed., students can pursue Master of Education (M.Ed.) in any Indian University or teacher-training institutes offering the course. The National Council for Teacher Education is the statutory body which regulates teacher training courses in India.

The Right to Free and Compulsory Education for Children (RTE Act 2009) came into force from April 2010. The act emphasizes on quality education for every child.
"EDUCATION IS THE MOST POWERFUL WEAPON WHICH YOU CAN USE TO CHANGE THE WORLD"
BY: NELSON MANDELA
ELIGIBILITY CRITERIA
The eligibility criteria for admission to any of the academic programmes shall be as mentioned below:
Name of the programme
Duration
Eligibility
B.Ed.
2 years
(4 semesters)
The candidate should have passed Graduation or post Graduation in any of the discipline with a minimum of 50% marks for General category and 45% marks for reserved(OBC/SC/ST) category.
B.A. B.Ed. (Interacted)

*Subject to approval from NCTE, Jaipur

B.Sc. B.Ed. (Integrated)

*Subject to approval from NCTE, Jaipur

B.El.Ed. (Bachelor of Elementary Education)

*Subject to approval from NCTE, Jaipur

M.Ed. (Master of Education)

*Subject to approval from NCTE, Jaipur