Faculty of Legal Studies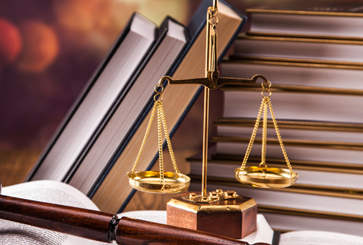 The Faculty of Legal studies at Motherhood University, Roorkee will be evolved as a brand in legal education with a proven career based approach that delivers client focused lawyers ready to meet the challenges ahead. The students will be inspired to imbibe high ethical & moral standards while discharging their professional responsibilities. The University will emphasizes on learning through application, practice and selection by providing opportunities where students study law through practical exposure. Students will be encouraged to learn multi-skills which include: legal communications, effective negotiations, litigation strategies, meditation, conciliation procedures & processes & global legal practices. The University will be dedicated to redefine the profession of law as per the evolving local & global environment.

The Curriculum of various programme offered by faculty of Legal Studies will be comprehensive which covers the entire gamut from civil practices to social action, from social action to corporate advocacy as well as from traditional dispute resolution mechanism to the modern alternative dispute resolution system.

Motherhood University, Roorkee provide enough exposure & intellect to our students so as to make them capable of judging the social, commercial as well as personal aspects of life to keep them checked under the dimensions allow in order to maintain the balance. In this era of globalization & information technology the challenges of keeping this balance has increased the scope & demand of Legal Consultants & this is where the students will emerge as those balanced managers.
ELIGIBILITY CRITERIA
The eligibility criteria for admission to any of the academic programmes shall be as mentioned below:
Name of the programme
Duration
Eligibility Qualifications
Percentage Criteria
B.A.LL.B.
5 Years
(10 semesters)
Passed 10+2/Intermediate in any discipilne
55% for General/OBC category and 50% for SC/ST category
B.B.A.LL.B.
5 years
(10 semesters)
Passed 10+2/Intermediate in any discipilne
55% for General/OBC category and 50% for SC/ST category
B.Com.LL.B.
5 years
(10 semesters)
Passed 10+2/Intermediate with Commerce
55% for General/OBC category and 50% for SC/ST category
LL.B.
3 Years
(6 semesters)
Passed graduation in any discipline
55% for General/OBC category and 50% for SC/ST category

LL.M.

2 years
(4 semesters)

Passed LL.B/ BA.LLB or an equivalent degree from an recognized University

55% for General/OBC category and 50% for SC/ST category